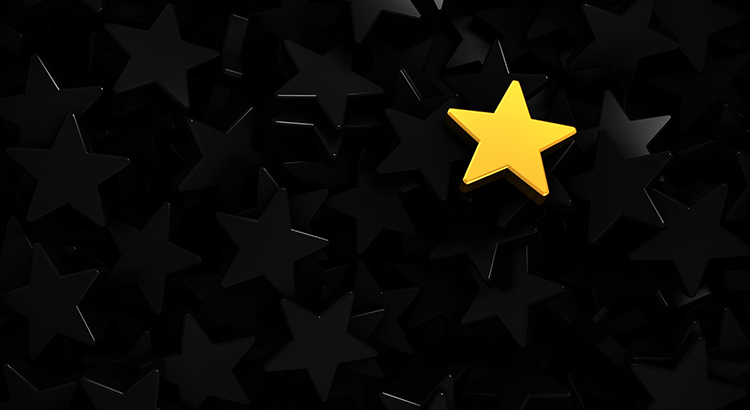 Today's real estate market has high buyer interest and low housing inventory. With so many buyers competing for a limited number of homes, it's more important than ever to know the ins and outs of making a confident and competitive offer. Here are five keys to success for this important stage in the homebuying process.
1. Listen to Your Real Estate Agent
A recent article from Freddie Mac offers guidance on making an offer on a home in today's market. Right off the bat, it points out how emotional this can be for buyers and why trusted professionals can help you stay focused on the most important things:
"Remember to let your homebuying team guide you on your journey, not your emotions. Their support and expertise will keep you from compromising on your must-haves and future financial stability."
Your real estate professional should be your primary source for answers to the questions you have when you're ready to make an offer.
2. Understand Your Finances
Having a complete understanding of your budget and how much house you can afford is essential. The best way to know this is to reach out to your lender to get pre-approved for a loan early in the homebuying process. Only 44% of today's prospective homebuyers are planning to apply for pre-approval, so be sure to take this step so you stand out from the crowd. It shows sellers you're a serious, qualified buyer and can give you a competitive edge if you enter a bidding war.
3. Be Ready to Move Quickly
According to the Realtors Confidence Index, published monthly by the National Association of Realtors (NAR), the average property being sold today is receiving more than three offers and is only on the market for a few weeks. These are both results of today's competitive market, showing how important it is to stay agile and vigilant in your search. As soon as you find the right home for your needs, be prepared to work with your agent to submit an offer as quickly as possible.
4. Make a Fair Offer
It's only natural to want the best deal you can get on a home. However, Freddie Mac also warns that submitting an offer that's too low can lead sellers to doubt how serious you are as a buyer. Don't submit an offer that will be tossed out as soon as it's received. The expertise your agent brings to this part of the process will help you stay competitive:
"Your agent will work with you to make an informed offer based on the market value of the home, the condition of the home and recent home sale prices in the area."
5. Be a Flexible Negotiator
After submitting an offer, the seller may accept it, reject it, or counter it with their own changes. In a competitive market, it's important to stay nimble throughout the negotiation process. Your position can be strengthened with an offer that includes flexible move-in dates, a higher price, or minimal contingencies (conditions you set that the seller must meet for the purchase to be finalized). There are, however, certain contingencies you don't want to forego. Freddie Mac explains:
"Resist the temptation to waive the inspection contingency, especially in a hot market or if the home is being sold 'as-is', which means the seller won't pay for repairs. Without an inspection contingency, you could be stuck with a contract on a house you can't afford to fix."
Bottom Line
Today's competitive market makes it more important than ever to make a strong offer on a home, and a trusted expert can help you rise to the top along the way.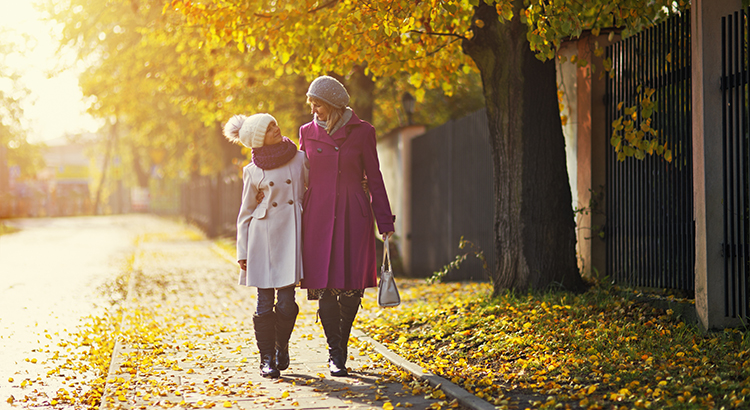 Homeownership is on the goal list for many young adults, but sometimes it's hard to know exactly how to get there. From understanding the homebuying process to pre-approval and down payment assistance options, uncertainty along the way can ultimately hold some buyers back.
Today, there are over 75 million Millennials and 67 million Gen Z'ers in the U.S., making up a significant number of both current and soon-to-be homebuyers. According to a recent Fannie Mae survey of more than 2,000 of these individuals:
"88% said they are confident they will achieve homeownership someday."
In addition, the survey also reveals that for younger generations, the motivation to own a home may be more emotional than financial compared to previous generations:
<50% say they want to use their home as an asset
78% believe it's the best way to live the way they want, without restrictions
80% believe homeownership is the best way to make it on their own
Whether homeownership goals come from the heart or are driven by financial aspirations (or maybe both), the obstacles standing in the way don't have to bring these dreams to a screeching halt. The same survey also reveals two key roadblocks for potential buyers. Thankfully, they're both easily overcome with the power of knowledge and trusted advisors leading the way. Here's a look at these two challenges potential homebuyers face today:
1. 73% of future homebuyers are unaware of low-down-payment mortgage options
For those who want to purchase a home, low-down-payment options are instrumental to affording one sooner rather than later, especially given the amount of debt many younger adults have accumulated. Fannie Mae also notes:
"Among the challenges they face is an unprecedented amount of debt, along with a lack of understanding of the mortgage process and their own purchasing power. Debt, in particular, creates many obstacles such as a limited ability to save and the fear of taking on more debt."
Today, there are more than 2,340 down payment assistance programs available nationwide to help relieve this pressure. Understanding what's out there and the options available may help many buyers become homeowners faster than they thought possible. In a year like this, with record-low mortgage rates making their mark in the history books, being able to take advantage of the opportunity buyers have right now is essential to long-term affordability.
2. 64% of buyers expect lenders and other real estate professionals to educate them about the mortgage process
While many people love to do a quick search online to find instant answers to their questions, it isn't the only way younger generations want to consume information or build their knowledge base. As the survey mentions, having trusted professionals help them learn what it takes to achieve their dreams is definitely on their wish list too.
Bottom Line
If you're aiming for homeownership someday, it may be in closer reach than you think. Let's connect so you can learn about the process and get the guidance you need to make it happen.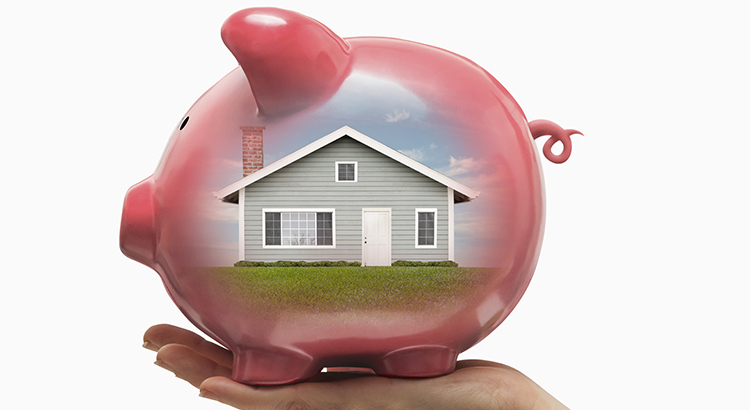 Housing inventory is at an all-time low. Realtor.com just reported that there are 39% fewer homes for sale today than there were last year. At the same time, buyer demand remains strong. In a recent newsletter, research analyst Ivy Zelman explained:
"Although the headwind of severe supply constraints in most markets has contributed to slight moderation in seasonally-adjusted and year-over-year new pending contract growth for two consecutive months (albeit still growing strongly), the underlying strength of buyer demand, particularly for this time of year, remains apparent."
Whenever there's a shortage in the supply of an item that's in high demand, the price of that item increases. That's exactly what's happening in the real estate market right now. As a result, home values are surging.
This is great news if you're planning to sell your house. On the other hand, as either a first-time or repeat buyer, this may instead seem like troubling news. Purchasers, however, should realize that the price of a house is not as important as the monthly cost. Here's how it breaks down.
There are several factors that influence the cost of a home. Two of the major ones are:
The price of the home
The mortgage rate at which a buyer can borrow the funds necessary to purchase the home
How do these factors impact affordability?
The National Association of Realtors (NAR) produces a Housing Affordability Index which takes these factors into account and determines an overall affordability score for housing. According to NAR, the index:
"…measures whether or not a typical family earns enough income to qualify for a mortgage loan on a typical home at the national and regional levels based on the most recent price and income data."
Their methodology states:
"To interpret the indices, a value of 100 means that a family with the median income has exactly enough income to qualify for a mortgage on a median-priced home. An index above 100 signifies that family earning the median income has more than enough income to qualify for a mortgage loan on a median-priced home, assuming a 20 percent down payment."
So, the higher the index, the more affordable it is to purchase a home. Here's a graph of the index going back to 1990: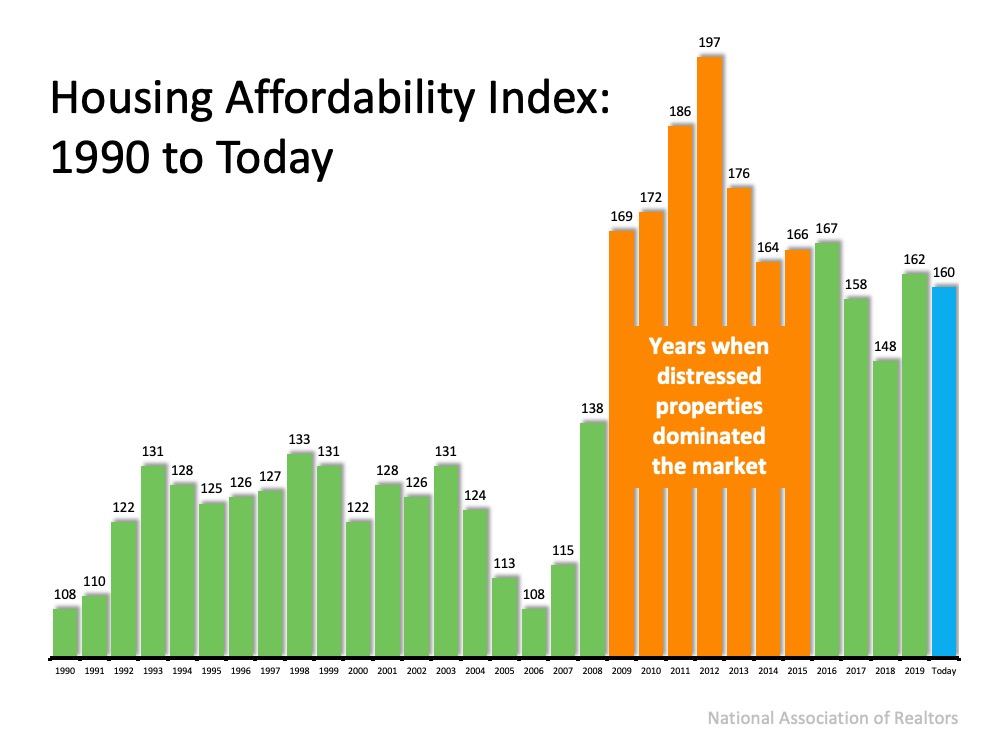 The blue bar represents today's affordability. We can see that homes are more affordable now than they were from:
1990 to 2008
2017 to 2018
Buying a home today is just a little less affordable than it was last year, but still very affordable compared to historical housing market trends.
Note: During the housing crash from 2009 to 2015, distressed properties (foreclosures and short sales) dominated the market. Those properties were sold at large discounts not seen before in the housing market.
Why are homes still affordable today?
The number one factor impacting today's homebuying affordability is record-low mortgage rates. There's no doubt that prices are on the rise. However, mortgage rates have fallen dramatically. Last week, Freddie Mac announced that the average interest rate for a 30-year fixed-rate mortgage was 2.72%. Last year at this time, the average rate was 3.68%.
If you're considering purchasing your first home or moving up to the one you've always hoped for, it's important to understand how affordability plays into the overall cost of your home. With that in mind, buying while mortgage rates are as low as they are now may save you quite a bit of money over the life of your home loan.
Bottom Line
At this point, home purchase affordability is still in a historically good place. However, we need to watch price increases going forward. As Mark Fleming, Chief Economist at First American, noted in a recent post:
"Faster nominal house price appreciation can erode, or even eliminate, the boost in affordability from lower mortgage rates, especially if household income growth doesn't keep up."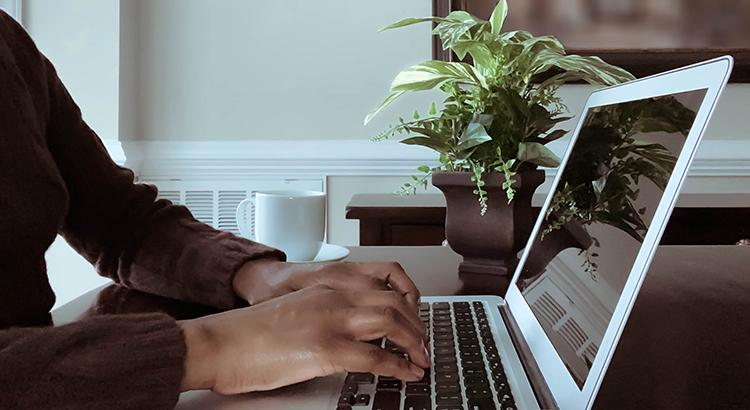 In a year when we're learning to do so much remotely, homebuying is no exception. From going to work to attending school, grocery shopping, and even seeing our doctors online, digital practices have changed the way we live.
This year, rather than delaying their home purchases, buyers – alongside their trusted real estate professionals – turned to the Internet to do more than just a typical home search. In some cases, they bought homes without even stepping foot inside. Jessica Lautz, Vice President of Demographics and Behavioral Insights at the National Association of Realtors (NAR), says:
"People really didn't buy houses sight-unseen, traditionally. It's still not a huge number, but it has gone up, and we have definitely seen that trend accelerate."
According to NAR, throughout the coronavirus pandemic, one in every 20 homebuyers purchased a house sight-unseen.
How Your Real Estate Agent Will Pave the Way
Today, real estate professionals are using digital practices to help homebuyers and sellers walk through many steps in the process virtually. While following the regulations set forth by the CDC and all local guidelines, this year, agents quickly empowered buyers and sellers with virtual tours, 3D floor plans, high-quality photos, videos, online open houses, and more. For those who had homebuying and selling needs in 2020, trusted advisors made it possible in many markets.
Here's a graph showing some of the digital options buyers found most helpful in their searches this year, as noted by NAR in the 2020 Profile of Home Buyers and Sellers: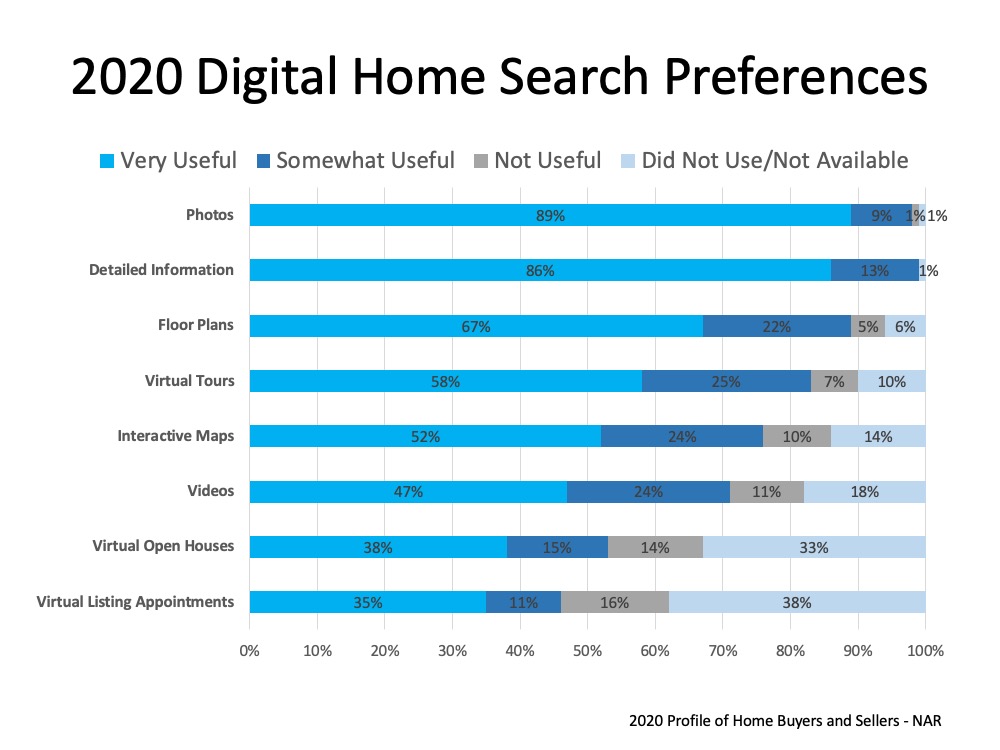 The report also mentions that buyers this year generally searched for eight weeks. Throughout that search, they viewed a median of 9 homes, but not all of them were seen in-person. Yahoo Finance notes:
"Buyers viewed five homes online and four homes in-person during the pandemic, compared to nine homes in-person in 2019, according to NAR. This was the first year NAR asked buyers to specify the number of homes toured virtually."

In true 2020 fashion, virtual practices helped buyers safely narrow down their top choices, so they didn't have to unnecessarily walk into more homes than they needed to see throughout the process. Here's the breakdown by region: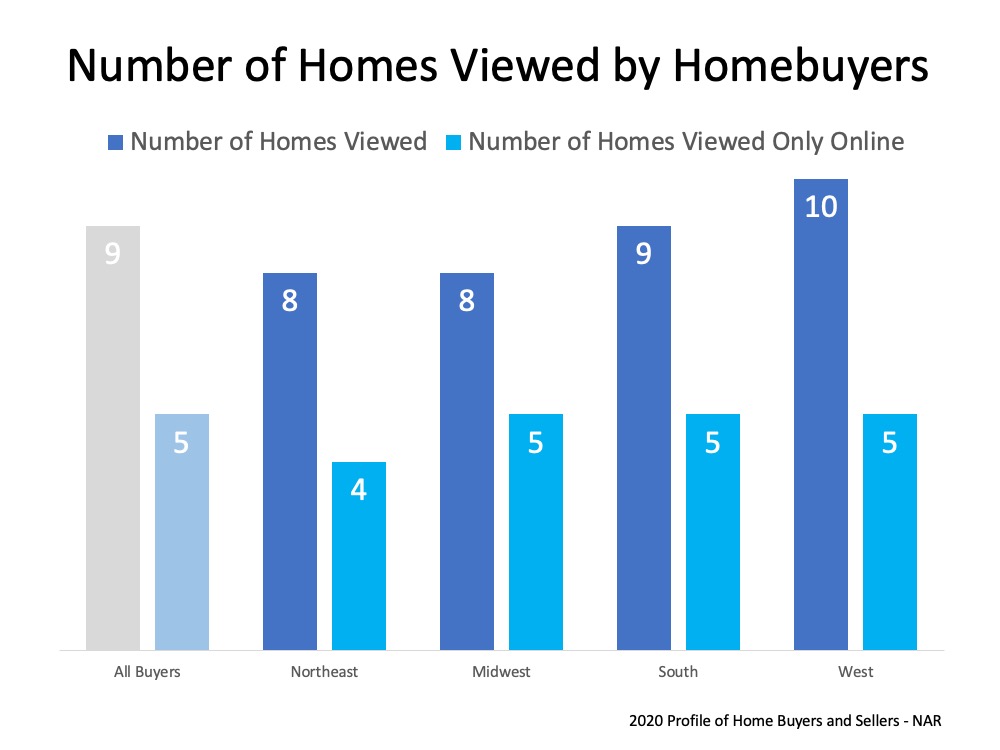 At a time when health and safety are top priorities, current technology is making it possible for buyers and sellers to move their real estate plans forward at their own comfort levels, even through a worldwide pandemic. For many, this means buyers no longer have to physically tour every home they want to see, and sellers don't need to open their doors over and over again throughout the process. Safety can come first, and trusted real estate professionals are here to help.
Bottom Line
If you're ready to make a move, you may not have to press pause on your plans this season. Let's connect to determine the safe and effective options to buy or sell a home in our area or wherever you're looking to move.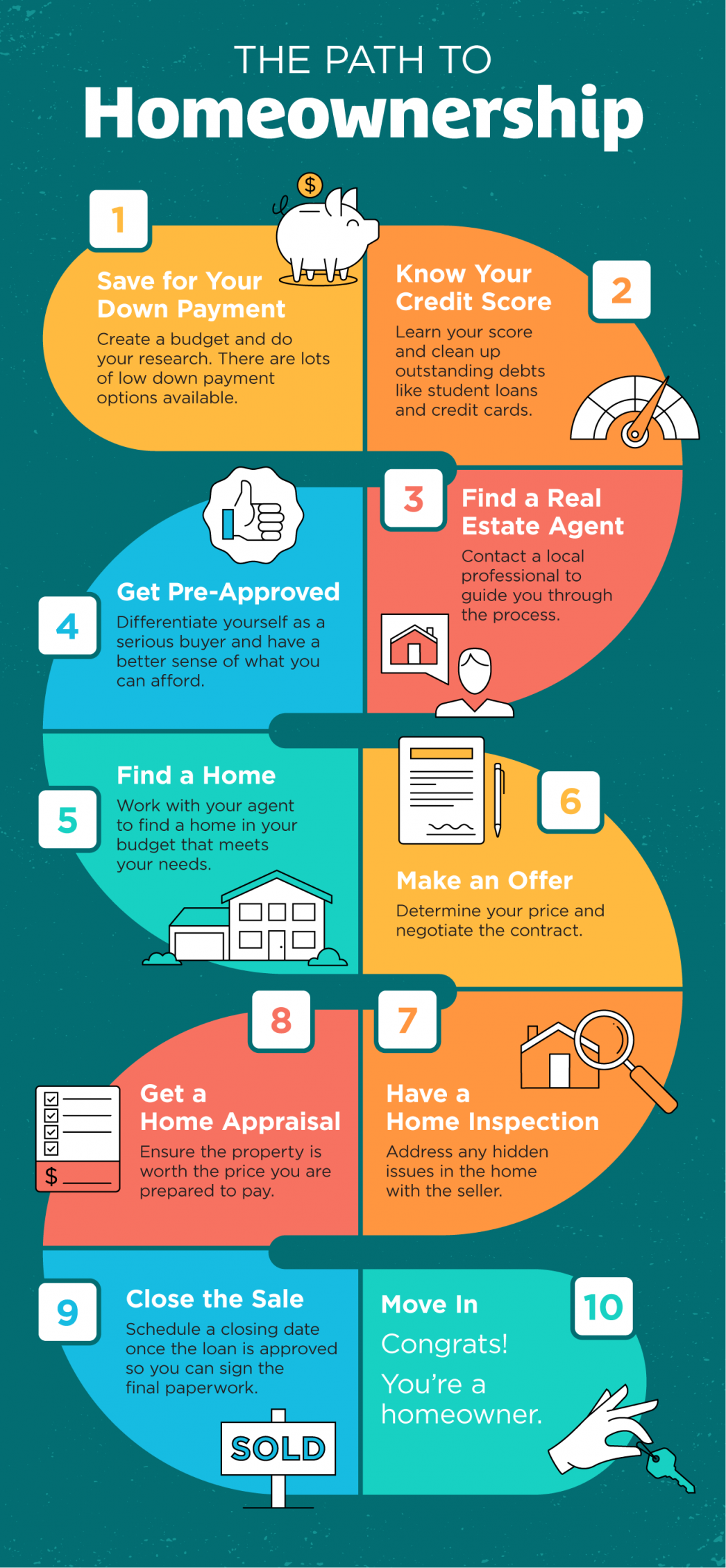 Some Highlights
If you're thinking of buying a home and not sure where to start, you're not alone.
Here's a map with 10 simple steps to follow in the homebuying process.
Let's connect today to discuss the specific steps along the way in our local area.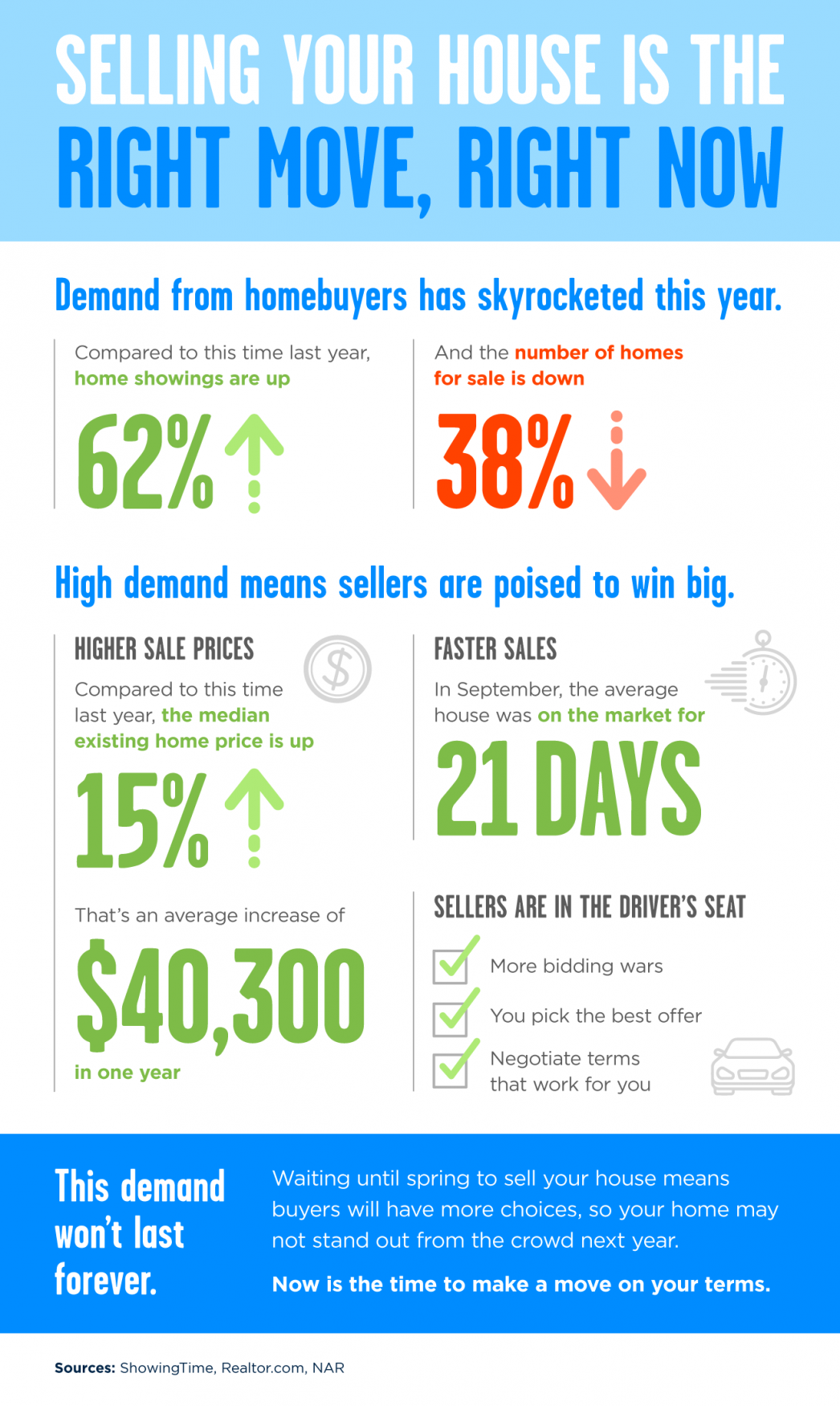 Some Highlights
Demand from homebuyers has skyrocketed this year, which means today's sellers are poised to win big. This ideal moment in time to sell your house won't last forever, though.
With more sellers coming to the market in the spring, waiting until next year means buyers will have more choices, so your home may not stand out from the crowd.
Let's connect today to discuss why now may be the right time to make a move on your terms.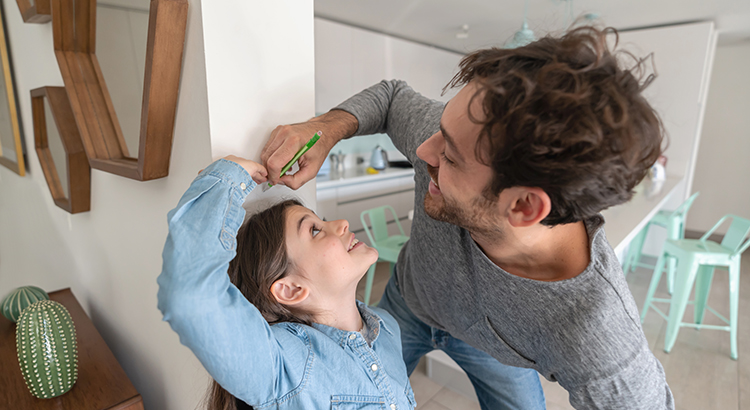 Equity continues to rise, helping American homeowners secure a much more stable financial future. According to the most recent data from CoreLogic, the average homeowner gained $9,800 in equity over the past year. In addition, experts project 2020 home prices to continue rising. With prices going up, equity gains will also keep accelerating. Black Knight just reported:
"The annual percent change in the overall median existing single-family-home price has skyrocketed in the past several months, with recent numbers at three to five times higher than rates seen in the past several years."
Jeff Tucker, Senior Economist at Zillow, just qualified recent price increases as "jaw-dropping" and "within a hair's breadth of double-digit year-over-year appreciation."
Knowing equity will help enable many homeowners to better survive the economic distress caused by the ongoing pandemic, it's important to break down two key homeowner benefits of increasing equity.
1. Equity Increases a Homeowner's Options to Buy a New Home
Aside from the financial damage of the last seven months, there has also been a tremendous emotional toll on many people. Shelter-in-place mandates, quarantine requirements, and virtual schooling have all made us re-evaluate the must-have requirements a home should deliver. Having equity in your current house gives you a better opportunity to move-up or build your perfect home from scratch.
Mark Fleming, Chief Economist at First American, recently explained:
"As homeowners gain equity in their homes, they are more likely to consider using that equity to purchase a larger or more attractive home – the wealth effect of rising equity."
If you need to make a move, the equity in your current home can help make that possible – right now.
2. Equity Enables Homeowners to Help Future Generations
An increase in home equity grows overall wealth, which can transfer to future generations. The Federal Reserve, in an addendum to their recent Survey of Consumer Finances, explains:
"There are numerous ways families can transmit wealth and resources across generations. Families can directly transfer their wealth to the next generation in the form of a bequest. They can also provide the next generation with inter vivos transfers (gifts), for example, providing down payment support to enable a home purchase or a substantial wedding gift."
The Federal Reserve also explains another way wealth (including the additional net worth generated by an increase in home equity) can benefit future generations:
"In addition to direct transfers or gifts, families can make investments in their children that indirectly increase their wealth. For example, families can invest in their children's educational success by paying for college or private schools, which can in turn increase their children's ability to accumulate wealth."
Bottom Line
Equity can help a homeowner grow their confidence in a more stable financial future. It provides near-term move-up options and creates a positive impact for future generations. In many cases, the largest single investment a person has is their home. As that investment appreciates in value, financial options increase too.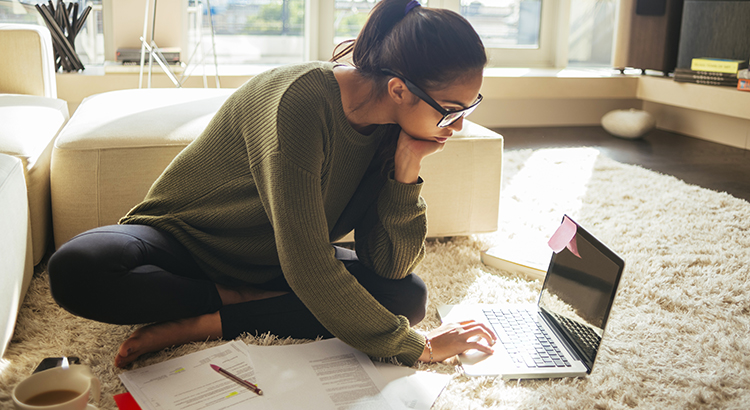 Many people are eager to buy a home right now while affordability continues to be a highlight of the current housing market. However, a recent survey by Sparks Research shows that 20% of first-time homebuyers cite a lack of financial education as a barrier to homeownership. This is definitely understandable. If you don't feel comfortable with the financial process of buying a home, it's hard to make a confident decision. In fact, four in five homebuyers say they need help to understand what they can even afford in the first place. This is why finding the right professionals to help you through the process is so important.
On top of that, the same survey reports over two-thirds of prospective homebuyers believe they'll need assistance to save enough for a down payment. What they may not realize is that there are a lot of down payment assistance programs at the state and regional levels, and many of them have funds available for potential buyers. Down Payment Resources recently released its Q3 2020 Homeownership Program Index, which explains:
"The number of total programs is 2,340, and over 81 percent (81.1%) of programs currently have funds available for eligible homebuyers."
Down Payment Assistance Programs Are Not Only for First-Time Homebuyers
Keep in mind, these programs aren't just for first-time homebuyers, so it's worth exploring your options no matter where you are in your homeownership journey. For example, if you're working from home now, you may be thinking of relocating to a more affordable area where you can stretch your dollar further and have more space, inside and out. Lawrence Yun, Chief Economist for the National Association of Realtors (NAR), explains:
"Rural areas have mortgages (USDA loans) that don't require down payments; and some workers who can work from home may want to consider outer suburbs or small towns where USDA home loans are available and where homes are very affordable."
If affordability is on your mind and you're expecting to be working from home long-term, the right home may be in an area you haven't considered yet. In addition, the assistance program you need might be within reach too.
If you're interested in learning more about down payment assistance programs, additional information is available through Down Payment Resource. Your real estate advisor can help you decide which option is best for you personally.
Bottom Line
Thanks to a range of down payment assistance programs, affordable options are out there for today's hopeful homebuyers. It's important to get the financial education you need to understand the homebuying process and accomplish your real estate goals. Let's connect today to get you started on the path to your dream home.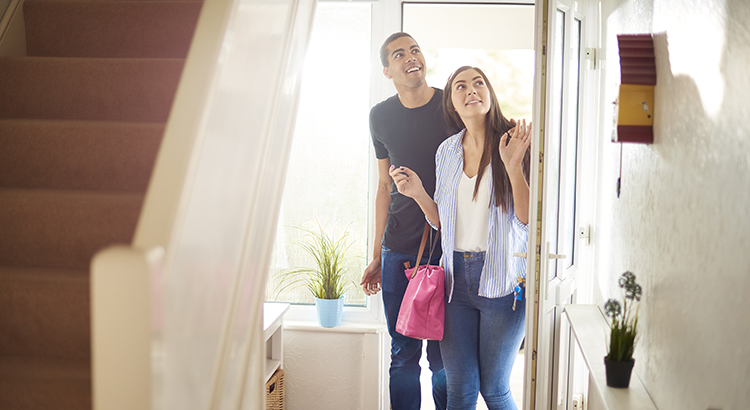 The demand for homes this year is extraordinary as record-breaking numbers of hopeful buyers continue to shop for homes. In a normal year, the peak homebuying season comes to a close by early fall. However, 2020 is anything but a normal year, and the housing market is no exception. Lawrence Yun, Chief Economist for the National Association of Realtors (NAR), explains:
"Home sales traditionally taper off toward the end of the year, but in September they surged beyond what we normally see during this season…I would attribute this jump to record-low interest rates and an abundance of buyers in the marketplace, including buyers of vacation homes given the greater flexibility to work from home."
What's drawing so many buyers to the market?
As Yun mentioned, record-low interest rates are key. Today's rates are strengthening purchasing power for buyers, too. Sam Khater, Chief Economist at Freddie Mac, emphasizes:
"Mortgage rates today are on average more than a full percentage point lower than rates over the last five years."
If you're a homebuyer right now, there's no question that you want to take advantage of this opportunity – and you're not alone. Competition among buyers is definitely increasing as more buyers enter the market and mortgage interest rates remain so low.
Who's planning to buy a home right now?
Today's affordability is appealing to all generations and seems to be especially attractive to younger buyers who want to begin growing their wealth through homeownership. There's a distinct increase this year in the percentage of those in younger generations searching for homes. The National Association of Home Builders (NAHB) notes:
"Between the third quarters of 2019 and 2020, the share of Gen Z adults planning a home purchase rose three points to 14%. Millennials, however, are the generation most likely to be considering buying a home (22%)."
Here's a graph showing the year-over-year increase in homebuying interest by generation: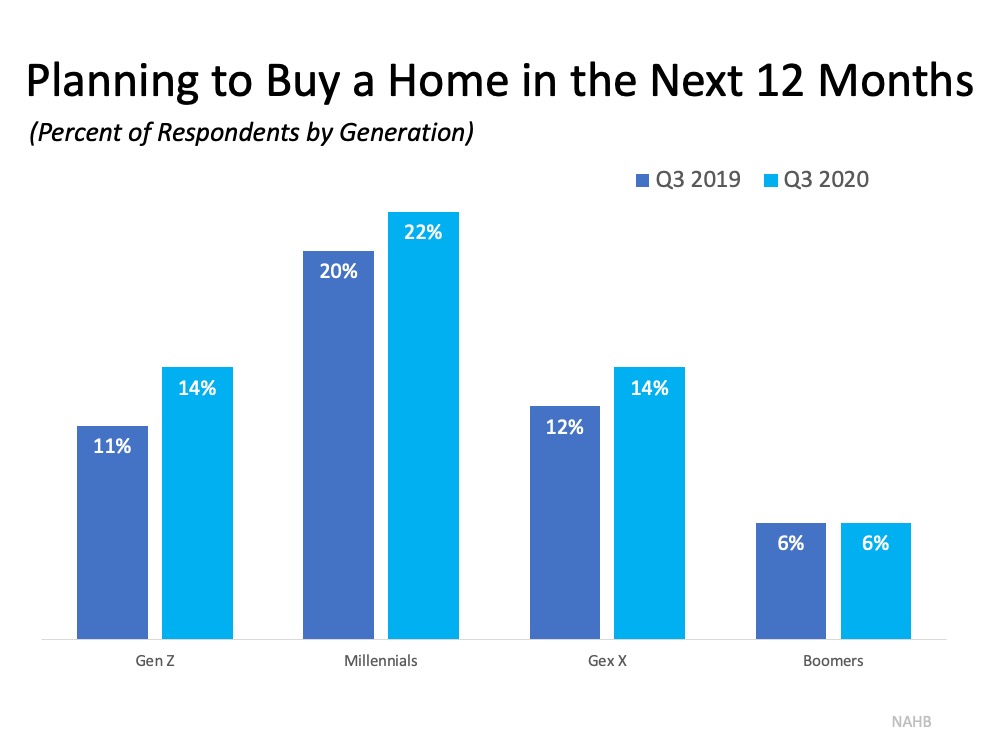 According to Mark Fleming, Chief Economist for First American, millennials are reaching their prime home-buying years, a likely driver in this increase:
"Record low mortgage rates and millennials continuing to age into their prime home-buying years has boosted demand, but a lack of housing supply remains a challenge."
What's the biggest challenge for today's buyers?
Finding a home, however, as Fleming notes above, is clearly a challenge today. Yun also explains:
"There is no shortage of hopeful, potential buyers, but inventory is historically low."
With so many buyers actively searching for homes this year and so few houses for sale, it's more important than ever to work with a trusted real estate professional to navigate today's market. From pre-approval to bidding wars and guidance on down payment assistance resources, having an agent by your side might make the difference in your ability to land your dream home.
Bottom Line
Let's connect if you're ready to buy a home. More buyers mean more competition, so you need an expert guide to help you stand out from the crowd.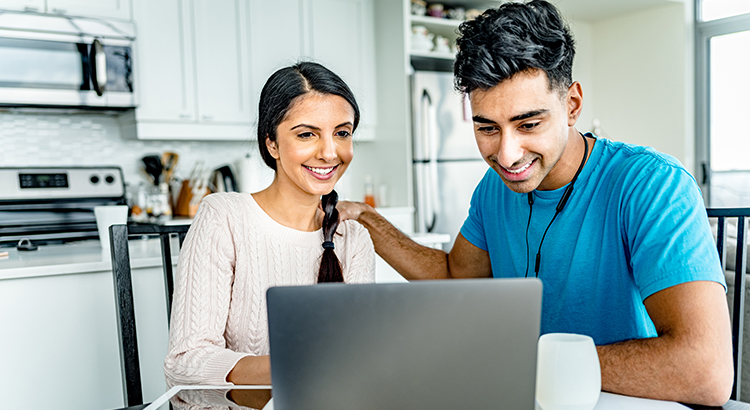 The number of houses for sale today is significantly lower than the high buyer activity in the current housing market. According to Lawrence Yun, Chief Economist for the National Association of Realtors (NAR):
"There is no shortage of hopeful, potential buyers, but inventory is historically low."
When the demand for homes is higher than what's available for sale, it's a great time for homeowners to sell their house. Here are three ways low inventory can help you win if you're ready to make a move this fall.
1. Higher Prices
With so many more buyers in the market than homes available for sale, homebuyers are frequently entering into bidding wars for the houses they want to purchase. This buyer competition drives home prices up. As a seller, this can definitely work to your advantage, potentially netting you more for your house when you close the deal.
2. Greater Return on Your Investment
Rising prices mean homes are also gaining value, which drives an increase in the equity you have in your home. In the latest Homeowner Equity Insights Report, CoreLogic explains:
"In the second quarter of 2020, the average homeowner gained approximately $9,800 in equity."
This year-over-year growth in equity gives you the ability to put that money toward a down payment on your next home or to keep it as extra savings.
3. Better Terms
When we're in a sellers' market like we are today, you're in the driver's seat if you sell your house. You have the power to sell on your terms, and buyers are more likely to work with you if it means they can finally move into their dream home.
So, is low housing inventory a big deal?
Yes, especially if you want to sell your house at the perfect time. Today's market gives sellers immense negotiating power. However, it won't last forever, especially as more sellers return to the housing market next year. If you're considering selling your house, the best time to do so is now.
Bottom Line
If you're interested in taking advantage of the current sellers' market, let's connect today to determine your best move in our local market.