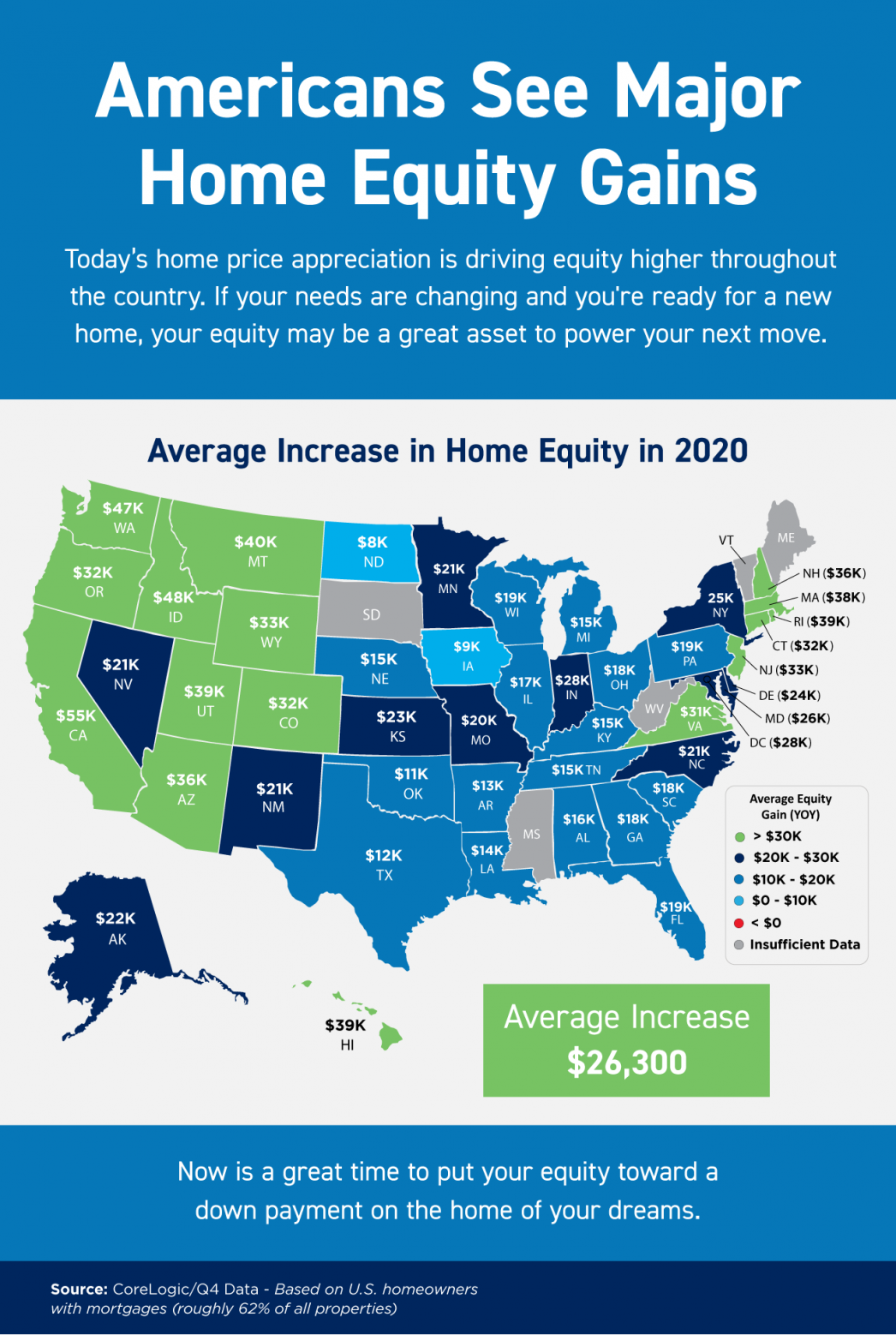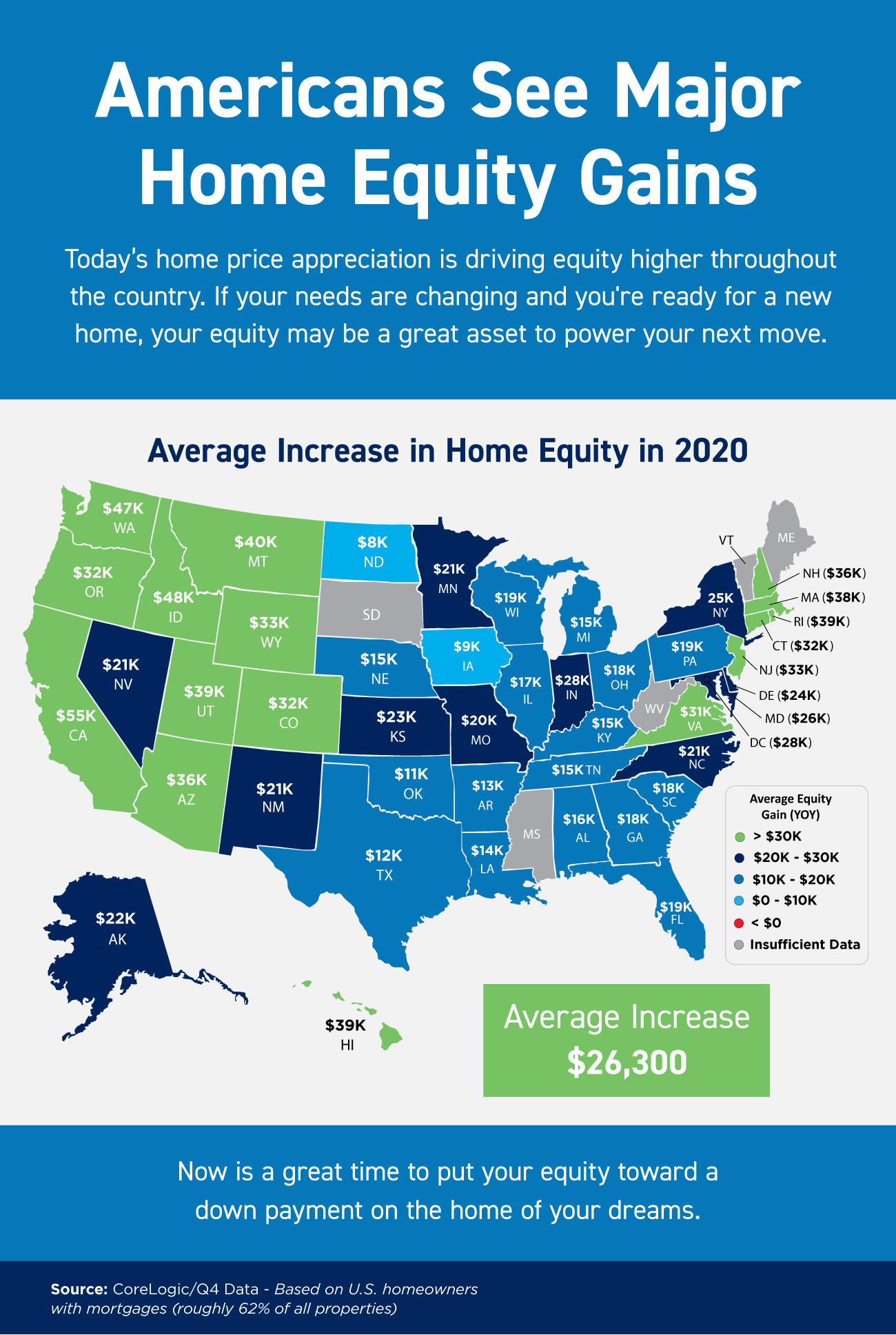 Some Highlights
Today's home price appreciation is driving equity higher throughout the country.
If your needs are changing and you're ready for a new home, your equity may be a great asset to power your next move.
Now is a great time to put your equity toward a down payment on the home of your dreams.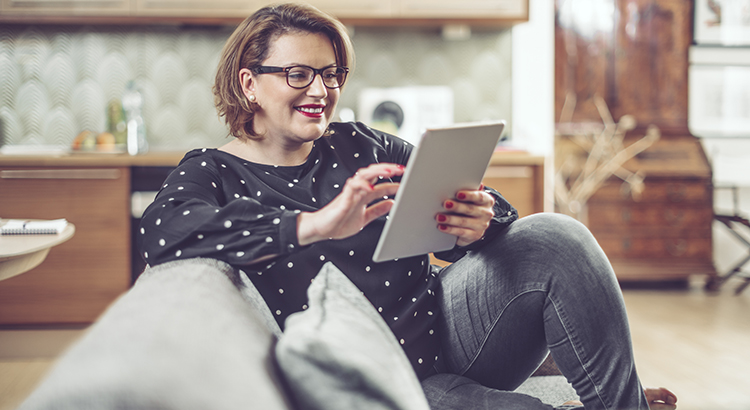 According to data from the most recent Origination Insight Report by Ellie Mae, the average FICO® score on closed loans reached 753 in February. As lending standards have tightened recently, many are concerned over whether or not their credit score is strong enough to qualify for a mortgage. While stricter lending standards could be a challenge for some, many buyers may be surprised by the options that are still available for borrowers with lower credit scores.
The fact that the average American has seen their credit score go up in recent years is a great sign of financial health. As someone's score rises, they're building toward a stronger financial future. As more Americans with strong credit enter the housing market, we see a natural increase in the FICO® score distribution of closed loans, as shown in the graph below: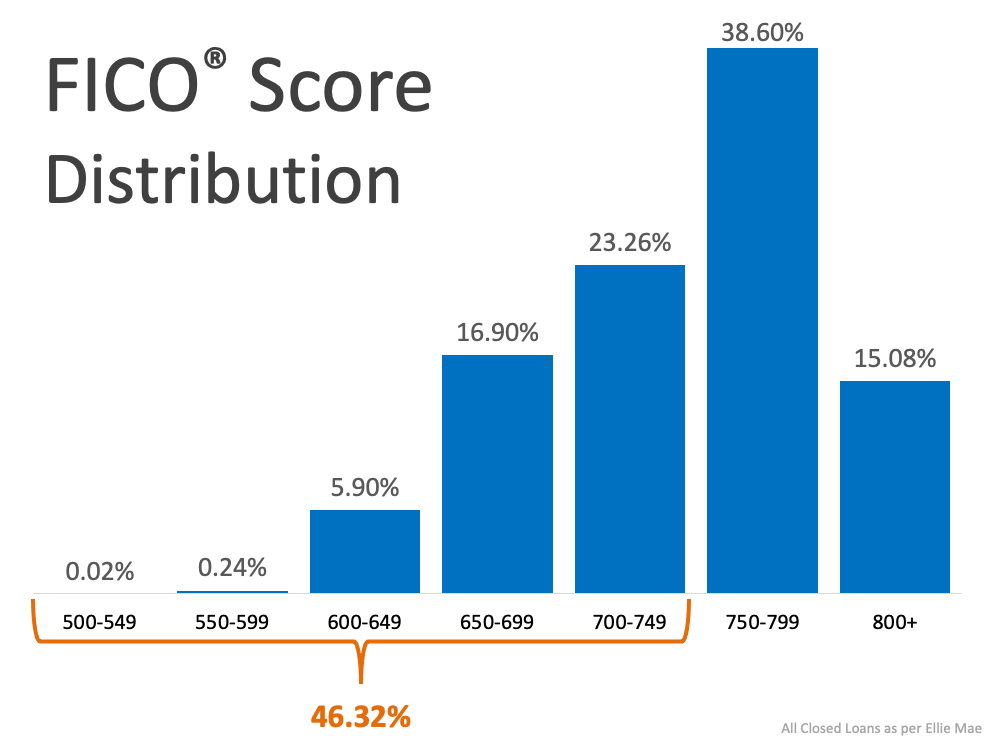 If your credit score is below 750, it's easy to see this data and fear that you may not be able to qualify for a mortgage. However, that's not always the case. While the majority of borrowers right now do have a score above 750, there's more to qualifying for a mortgage than just the credit score, and there are still options that allow people with lower credit scores to buy their dream home. Here's what Experian, a global leader in consumer and business credit reporting, says:
Federal Housing Administration (FHA) loans: "With a 3.5% down payment, homebuyers may be able to get an FHA loan with a 580 credit score or higher. If you can manage a 10% down payment, though, that minimum goes as low as 500."
Conventional loans: "The most popular loan type typically comes with a 620 minimum credit score."
S. Department of Agriculture (USDA) loans: "In general, lenders require a minimum credit score of 640 for a USDA loan, though some may go as low as 580."
S. Department of Veterans Affairs (VA) loans: "VA loans don't technically have a minimum credit score, but lenders will typically require between 580 and 620."
There's no doubt a higher credit score will give you more options and better terms when applying for a mortgage, especially when lending is tight like it is right now. When planning to buy a home, speaking to an expert about steps you can take to improve your credit score is essential so you're in the best position possible. However, don't rule yourself out if your score is less than perfect – today's market is still full of opportunity.
Bottom Line
Don't let assumptions about whether your credit score is strong enough put a premature end to your homeownership goals. Let's connect today to discuss the options that are best for you.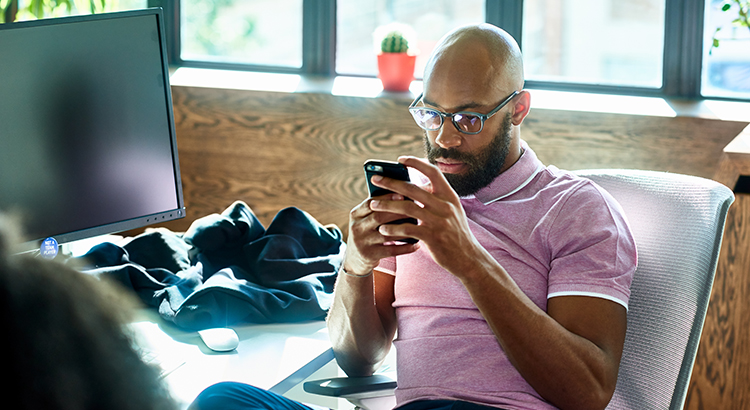 Freddie Mac recently released their Quarterly Refinance Statistics report which covers refinances through 2020. The report explains that the dollar amount of cash-out refinances was greater in 2020 than in recent years. A cash-out refinance, as defined by Investopia, is:
"a mortgage refinancing option in which an old mortgage is replaced for a new one with a larger amount than owed on the previously existing loan, helping borrowers use their home mortgage to get some cash."
The Freddie Mac report led to articles like the one published by The Real Deal titled, House or ATM? Cash-Out Refinances Spiked in 2020, which reports:
"Americans treated their homes like ATMs last year, withdrawing $152.7 billion amid a cash-out refinancing spree not seen since before the 2008 financial crisis."
Whenever you combine the terms "spiked," "homes like ATMs," and "financial crisis," it conjures up memories of the housing crash we experienced in 2008.
However, that comparison is invalid for three reasons:
1. Americans are sitting on much more home equity today.
Mortgage data giant Black Knight just issued information on the amount of tappable equity U.S. homeowners with a mortgage have. Tappable equity is the amount of equity available for homeowners to use and still have 20% equity in their home. Here's a graph showing the findings from their report: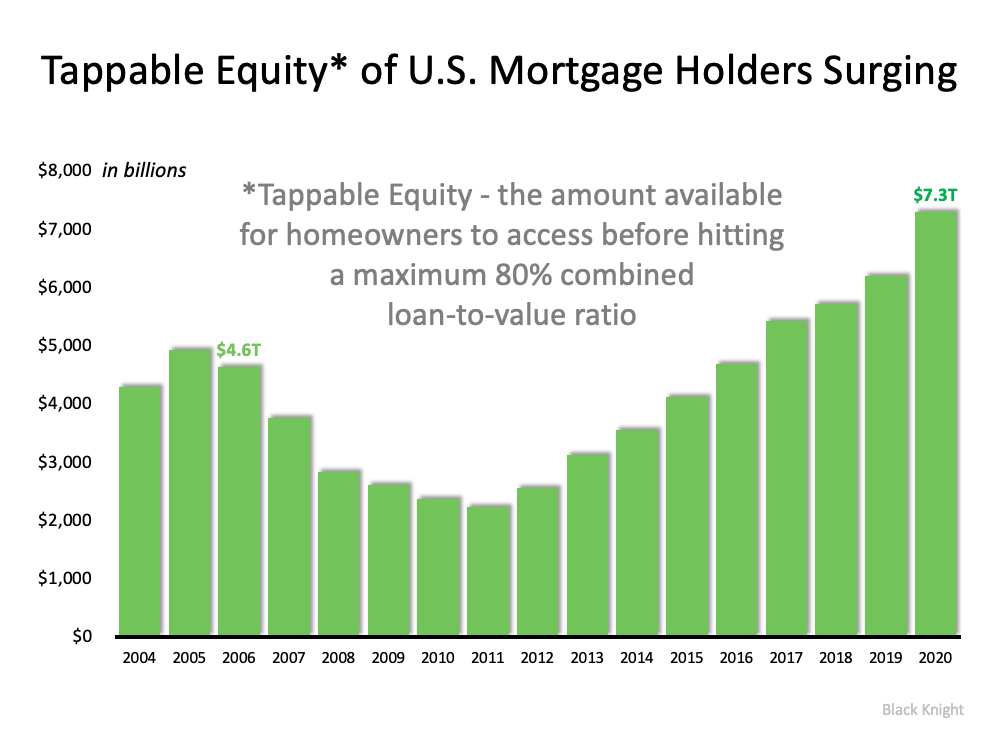 In 2006, directly before the crash, tappable home equity in the U.S. topped out at $4.6 trillion. Today, that number is $7.3 trillion.
As Black Knight explains:
"At year's end, some 46 million homeowners held a total $7.3 trillion in tappable equity, the largest amount ever recorded…That's an increase of more than $1.1 trillion (+18%) since the end of 2019, the largest percentage gain since 2013 and – you guessed it – the largest dollar value gain in history, to boot. All in all, it works out to roughly $158,000 on average per homeowner with tappable equity, up nearly $19,000 from the end of 2019."
2. Homeowners cashed-out a much smaller amount this time.
In 2006, Americans cashed-out a total of $321 billion. In 2020, that number was less than half, totaling $153 billion. The $321 billion made up 7% of the total tappable equity in the country in 2006. On the other hand, the $153 billion made up only 2% of the total tappable equity last year.
3. Fewer homeowners tapped their equity in 2020 than in 2006.
Freddie Mac reports that 89% of refinances in 2006 were cash-out refinances. Last year, that number was less than half at 33%. As a percentage of those who refinanced, many more Americans lowered their equity position fifteen years ago as compared to last year.
Bottom Line
It's true that many Americans liquidated a portion of the equity in their homes last year for various reasons. However, less than half of them tapped their equity compared to 2006, and they cashed-out less than one-third of that available equity. Today's cash-out refinance situation bears no resemblance to the situation that preceded the housing crash.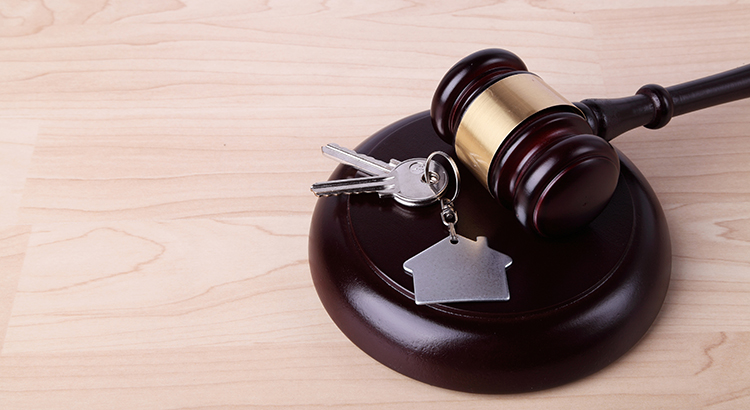 For generations, the homebuying process never really changed. The seller would try to estimate the market value of the home and tack on a little extra to give themselves some negotiating room. That figure would become the listing price of the house. Buyers would then try to determine how much less than the full price they could offer and still get the home. The asking price was generally the ceiling of the negotiation. The actual sales price would almost always be somewhat lower than the list price. It was unthinkable to pay more than what the seller was asking.
Today is different.
The record-low supply of homes for sale coupled with very strong buyer demand is leading to a rise in bidding wars on many homes. Because of this, homes today often sell for more than the list price. In some cases, they sell for a lot more.
According to the Home Buyers and Sellers Generational Trends report just released by the National Association of Realtors (NAR), 45% of buyers paid full price or more.
You may need to change the way you look at the asking price of a home.
In this market, you likely can't shop for a home with the old-school mentality of refusing to pay full price or more for a house.
Because of the shortage of inventory of houses for sale, many homes are actually being offered in an auction-like atmosphere in which the highest bidder wins the home. In an actual auction, the seller of an item agrees to take the highest bid, and many sellers set a reserve price on the item they're selling. A reserve price is the minimum amount a seller will accept as the winning bid.
When navigating a competitive housing market, think of the list price of the house as the reserve price at an auction. It's the minimum the seller will accept in many cases. Today, the asking price is often becoming the floor of the negotiation rather than the ceiling. Therefore, if you really love a home, know that it may ultimately sell for more than the sellers are asking. So, as you're navigating the homebuying process, make sure you know your budget, know what you can afford, and work with a trusted advisor who can help you make all the right moves as you buy a home.
Bottom Line
Someone who's more familiar with the housing market of the past than that of today may think offering more for a home than the listing price is foolish. However, frequent and competitive bidding wars are creating an auction-like atmosphere in many real estate transactions. Let's connect so you have the best advice on how to make a competitive offer on a home in our local market.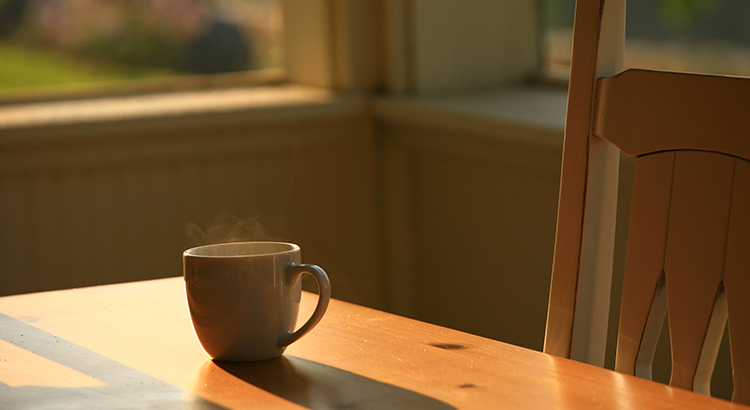 Right now, the housing market is full of outstanding opportunities for both buyers and sellers. Whether you're thinking of buying your first home, moving up to a bigger one, or selling so you can downsize this spring, there are perks today that are powering big moves for people across the country. Here are the top two to keep on the radar this season.
The Biggest Perk for Buyers: Low Mortgage Rates
 Today's most compelling buyer incentive is low mortgage interest rates. The 30-year fixed-rate is now averaging just over 3%. While that's slightly higher than the record-lows from 2020 and earlier this year, it's still way lower than historic norms, making purchasing a home an ongoing perk for hopeful buyers (See graph below):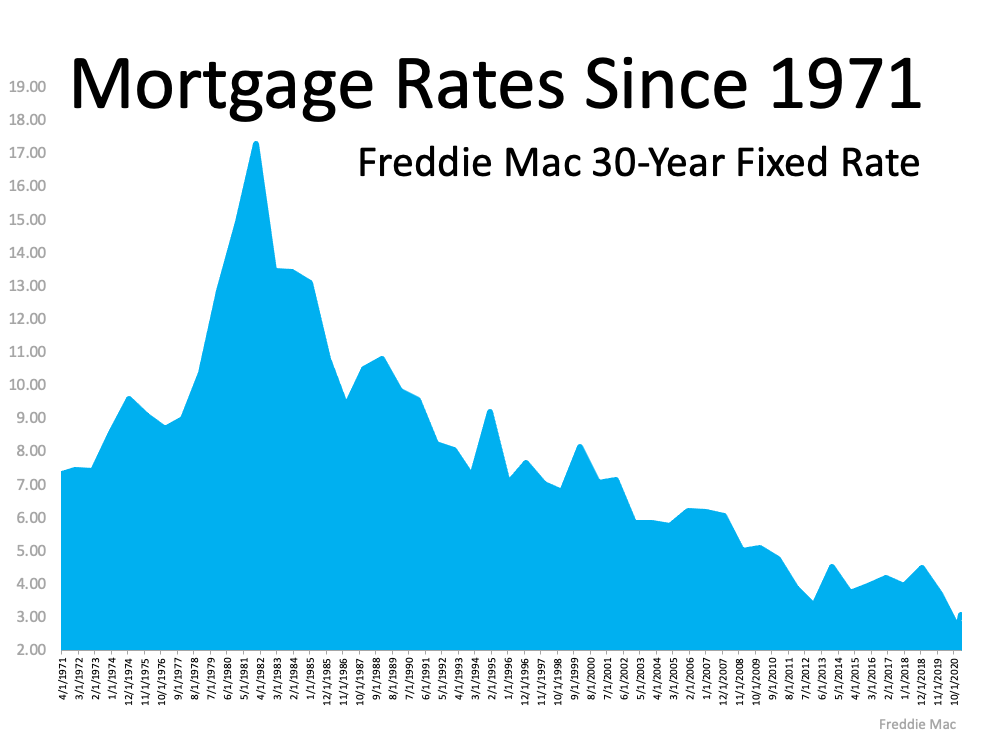 This is a huge advantage for buyers and helps to make owning a home attainable for more households – and there's good reason to strive for homeownership. The latest Homeowner Equity Report from CoreLogic shows how homeowners saw major gains in their net worth last year, all thanks to owning a home. Frank Martell, President and CEO of CoreLogic, explains:
"Positive factors like record-low interest rates and a booming housing market encouraged many families to enter homeownership. This growing bank of personal wealth that homeownership affords was noticed by many but in particular for first-time buyers who want a piece of the cake. As a result, we may see more of those currently renting start to enter the market in the near future."
Low mortgage rates are a plus for buyers right now, but experts forecast we'll see them continue to rise as the year goes on. If you're ready to purchase a home, it's wise to get started on the process soon so you can secure today's comparatively low rate.
The Biggest Perk for Sellers: Low Inventory
Today, there are simply not enough houses on the market for the number of buyers looking to purchase them, and it's creating a serious sellers' market. According to Danielle Hale, Chief Economist at realtor.com:
"Total active inventory continues to decline, dropping 50 percent. With buyers active in the market and sellers still slow to put homes up for sale, homes are selling quickly and the total number actively available for sale at any point in time continues to decline." (See map below):
The lack of houses for sale continues to challenge the market, and with low mortgage rates fueling buyer demand, homes are hard for buyers to find today. According to the latest Realtors Confidence Index Survey by the National Association of Realtors (NAR), the average house is now receiving 4.1 offers and is on the market for only 20 days.
Buyers are clearly eager to purchase, and because of the shortage of inventory available, they're often entering bidding wars. This is one of the factors keeping home prices strong and giving sellers leverage in the negotiation process.
Homeowners who are in a position to sell shouldn't wait to make their move. There's a light at the end of the tunnel for today's inventory shortage, so listing this spring will get your house on the market when conditions are most favorable. With low inventory and high buyer demand, homeowners can potentially earn a greater profit on their houses and sell them quickly in the fast-paced spring market.
Bottom Line
Whether you're thinking about buying or selling a home, there are major perks available in today's housing market. Let's connect today to discuss how these favorable conditions play to your advantage in our local area.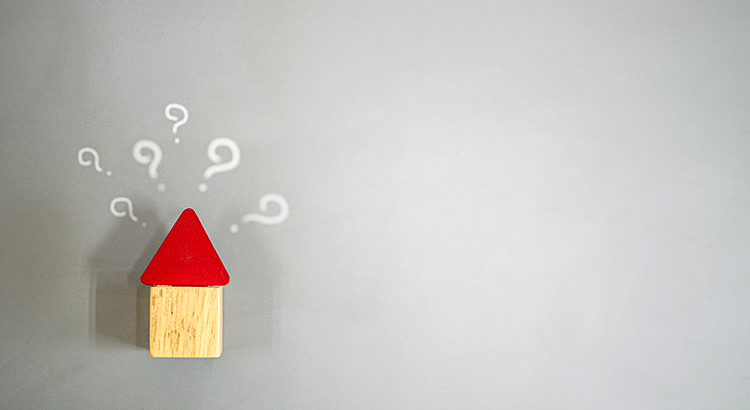 According to the latest report from Black Knight, Inc., a well-respected provider of data and analytics for mortgage companies, 6.48 million households have entered a forbearance plan as a result of financial concerns brought on by the COVID-19 pandemic. Here's where these homeowners stand right now:
2,543,000 (39%) are current on their payments and have left the program
625,000 (9%) have paid off their mortgages
434,000 (7%) have negotiated a repayment plan and have left the program
2,254,000 (35%) have extended their original forbearance plan
512,000 (8%) are still in their original forbearance plan
116,000 (2%) have left the program and are still behind on payments
This shows that of the almost 3.72 million homeowners who have left the program, only 116,000 (2%) exited while they were still behind on their payments. There are still 2.77 million borrowers in a forbearance program. No one knows for sure how many of those will become foreclosures. There are, however, three major reasons why most experts believe there will not be a tsunami of foreclosures as we saw during the housing crash over a decade ago:
Almost 30% of borrowers in forbearance are still current on their mortgage payments.
Banks likely don't want to repeat the mistakes of 2008-2012 when they put large numbers of foreclosures on their books. This time, many will instead negotiate a modification plan with the borrower, which will enable households to maintain ownership of the home.
With the significant equity homeowners have today, many will be able to sell instead of going into foreclosure.
Will there be foreclosures coming to the market? Yes. There are hundreds of thousands of foreclosures in this country each year. People experience economic hardships, and in some cases, are not able to meet their mortgage obligations.
Here's the breakdown of new foreclosures over the last three years, prior to the pandemic:
2017: 314,220
2018: 279,040
2019: 277,520
Through the first three quarters of 2020 (the latest data available), there were only 114,780 new foreclosures. If 10% of those currently in forbearance go to foreclosure, 275,000 foreclosures would be added to the market in 2021. That would be an average year as the numbers above show.
What happens if the number is more than 10%?
If we do experience a higher foreclosure rate from those in forbearance, most experts believe the current housing market will easily absorb the excess inventory. We entered 2020 with 1,210,000 single-family homes available for purchase. At the time, that was low and problematic. The market was experiencing high buyer demand, and we needed more houses to meet that demand. We're now entering 2021 with 320,000 fewer homes for sale, while buyer demand remains extremely strong. This means the housing market has the capacity to soak up a lot of inventory.
Bottom Line
There will be more foreclosures entering the market later this year, especially compared to the record-low numbers in 2020. However, the market will be able to handle the increase as buyer demand remains strong.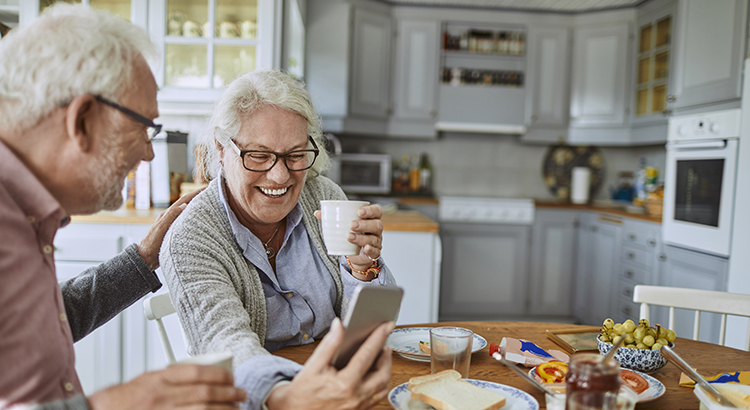 The real estate market is expected to do very well in 2021, with mortgage rates that are hovering at historic lows and forecasted by experts to remain favorable throughout the year. One challenge to the housing industry, however, is the lack of homes available for sale today. Last week, the National Association of Realtors (NAR) released their Existing Home Sales Report, which shows that the inventory of homes for sale is currently at an all-time low. The report explains:
"Total housing inventory at the end of December totaled 1.07 million units, down 16.4% from November and down 23% from one year ago (1.39 million). Unsold inventory sits at an all-time low 1.9-month supply at the current sales pace, down from 2.3 months in November and down from the 3.0-month figure recorded in December 2019. NAR first began tracking the single-family home supply in 1982."
(See graph below):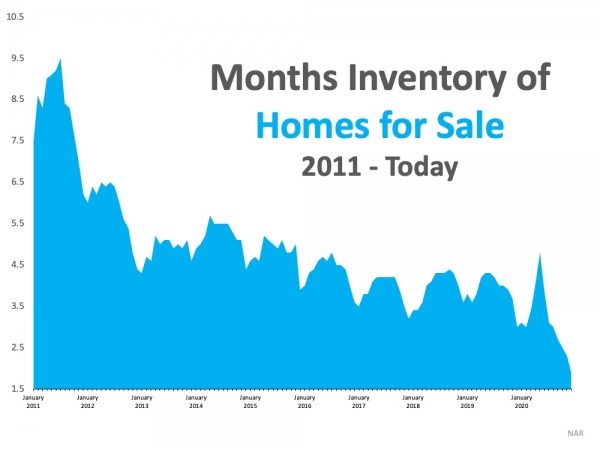 What Does This Mean for You?
If You're a Buyer:
Be patient during your home search. It may take time to find a home you love. Once you do, however, be ready to move forward quickly. Get pre-approved for a mortgage, be prepared to make a competitive offer from the start, and know that a shortage in inventory could mean you'll enter a bidding war. Calculate just how far you're willing to go to secure a home and lean on your real estate professional as an expert guide along the way. The good news is, more inventory is likely headed to the market soon, Lawrence Yun, Chief Economist at NAR, notes:
"To their credit, homebuilders and construction companies have increased efforts to build, with housing starts hitting an annual rate of near 1.7 million in December, with more focus on single-family homes…However, it will take vigorous new home construction in 2021 and in 2022 to adequately furnish the market to properly meet the demand."
If You're a Seller:
Realize that, in some ways, you're in the driver's seat. When there's a shortage of an item at the same time there's a strong demand for it, the seller is in a good position to negotiate the best possible terms. Whether it's the price, moving date, possible repairs, or anything else, you'll be able to request more from a potential purchaser at a time like this – especially if you have multiple interested buyers. Don't be unreasonable, but understand you probably have the upper hand.
Bottom Line
The housing market will remain strong throughout 2021. Know what that means for you, whether you're buying, selling, or doing both.
Some Highlights
If you're on the fence about selling your house, now is a great time to take advantage of sky-high demand, low supply, and fierce buyer competition.
With buyer demand rising and historically low inventory for sale, if you're in a position to move, your house may really stand out from the crowd.
Let's connect today to get your listing process underway.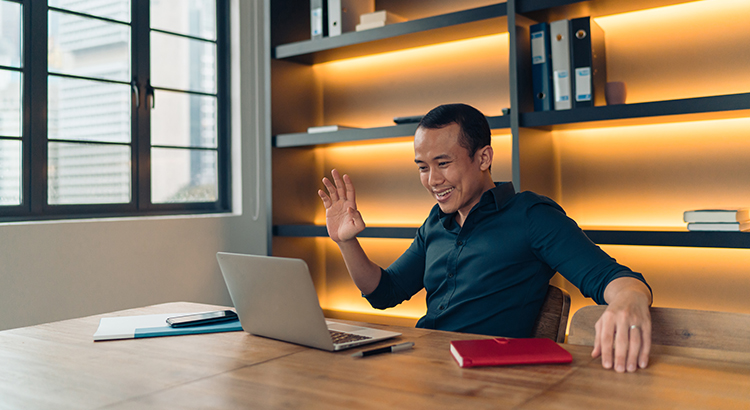 As we approach the anniversary of the hardships we've faced through this pandemic and the subsequent recession, it's normal to reflect on everything that's changed and wonder what's ahead for 2021. While there are signs of economic recovery as vaccines are being issued, we still have a long way to go. It's at times like these we want exact information about anything we're doing. That information brings knowledge, and this gives us a sense of relief and comfort in uncertain times.
If you're thinking about buying or selling a home today, the same need for information is very real. But, because it's such a big step in our lives, that desire for clear information is even greater in the homebuying or selling process. Given the current level of overall anxiety, we want that advice to be truly perfect. The challenge is, no one can give you "perfect" advice. Experts can, however, give you the best advice possible.
Let's say you need an attorney, so you seek out an expert in the type of law required for your case. When you go to her office, she won't immediately tell you how the case is going to end or how the judge or jury will rule. If she could, that would be perfect advice. What a good attorney can do, however, is discuss with you the most effective strategies you can take. She may recommend one or two approaches she believes will be best for your case.
She'll then leave you to make the decision on which option you want to pursue. Once you decide, she can help you put a plan together based on the facts at hand. She'll help you achieve the best possible resolution and make whatever modifications in the strategy are necessary to guarantee that outcome. That's an example of the best advice possible.
The role of a real estate professional is just like the role of a lawyer. An agent can't give you perfect advice because it's impossible to know exactly what's going to happen throughout the transaction – especially in this market.
An agent can, however, give you the best advice possible based on the information and situation at hand, guiding you through the process to help you make the necessary adjustments and best decisions along the way. An agent will lead you to the best offer available. That's exactly what you want and deserve.
Bottom Line
If you're thinking of buying or selling this year, let's connect to make sure you get the best advice possible.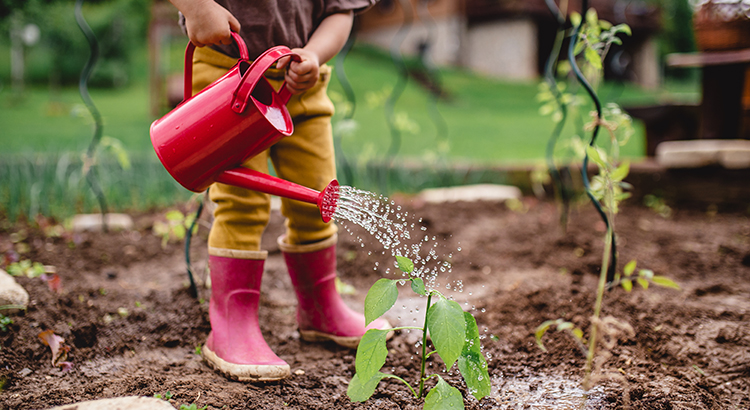 Every year, households across the country make the decision to rent for another year or take the leap into homeownership. They look at their earnings and savings and then decide what makes the most financial sense. That equation will most likely take into consideration monthly housing costs, tax advantages, and other incremental expenses. Using these measurements, recent studies show that it's still more affordable to own than rent in most of the country.
There is, however, another financial advantage to owning a home that's often forgotten in the analysis – the wealth built through equity when you own a home.
Odeta Kushi, Deputy Chief Economist for First American, discusses this point in a recent blog post. She explains:
"Once you include the equity benefit of price appreciation, owning made more financial sense than renting in 48 out of the 50 top markets, with the only exceptions being San Francisco and San Jose, Calif."
What has this equity piece meant to homeowners in the past?
ATTOM Data Solutions, the curator of one of the nation's premier property databases, just analyzed the typical home-price gain owners nationwide enjoyed when they sold their homes. Here's a breakdown of their findings: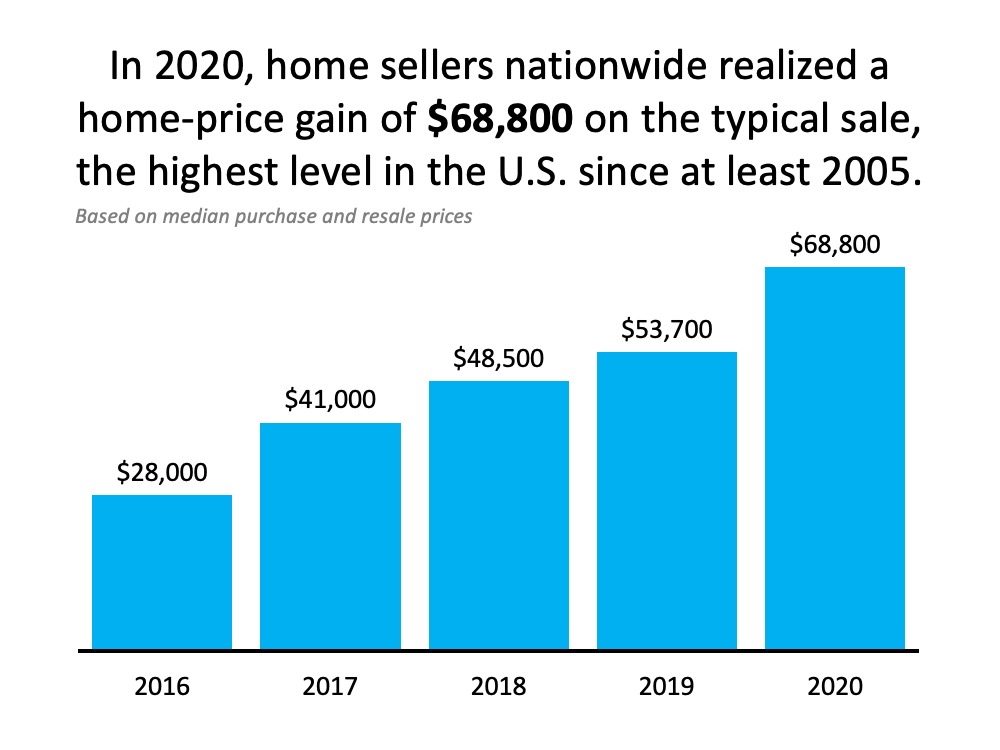 The typical gain in the sale of the home (equity) has increased significantly over the last five years.
CoreLogic, another property data curator, also weighed in on the subject. According to their latest Homeowner Equity Insights Report, the average homeowner gained $17,000 in equity in just the last year alone.
What does the future look like for homeowners when it comes to equity?
Here are the seven major home price appreciation forecasts for 2021: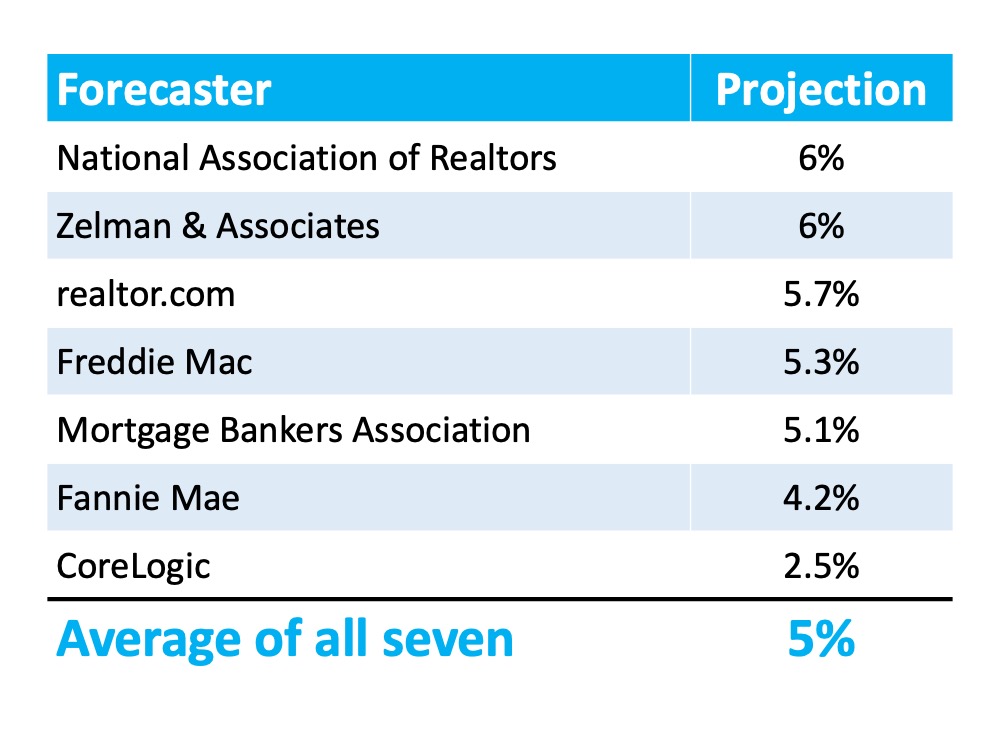 The National Association of Realtors (NAR) just reported that today, the median-priced home in the country sells for $309,800. If homes appreciate by 5% this year (the average of the forecasts), the homeowner will increase their wealth by $15,490 in 2021 through increased equity.
Bottom Line
As you make your plans for the coming year, be sure to consider the equity benefits of home price appreciation as you weigh the financial advantages of buying over renting. When you do, you may find this is the perfect time to jump into homeownership.